[column size="1/4″ margin="" last="no"]
[column size="3/4″ margin="" last="yes"][slider speed="3000″ height="auto, equal"] [slide]

[/slide] [slide]

[/slide] [slide]

[/slide][/slider] [/column]
[column size="1/1″ margin="" last="no"]
TENNIS
Grab your tennis rackets and smash those balls for fun or competition! If you wish to learn more about tennis, our instructors from the Tennis Federation of Cambodia are pleased to assist you. Whether you enjoy the sport for its health benefits, social interaction or the love of competition, CCC offers tennis programs that suit all levels of play.Besides, your kids can enjoy junior tennis lessons every Sunday morning from 8:00 am to 9:30 am with our director of tennis, Mr. Neang Phearith. [/column]
[column size="1/2″ margin="" last="no"]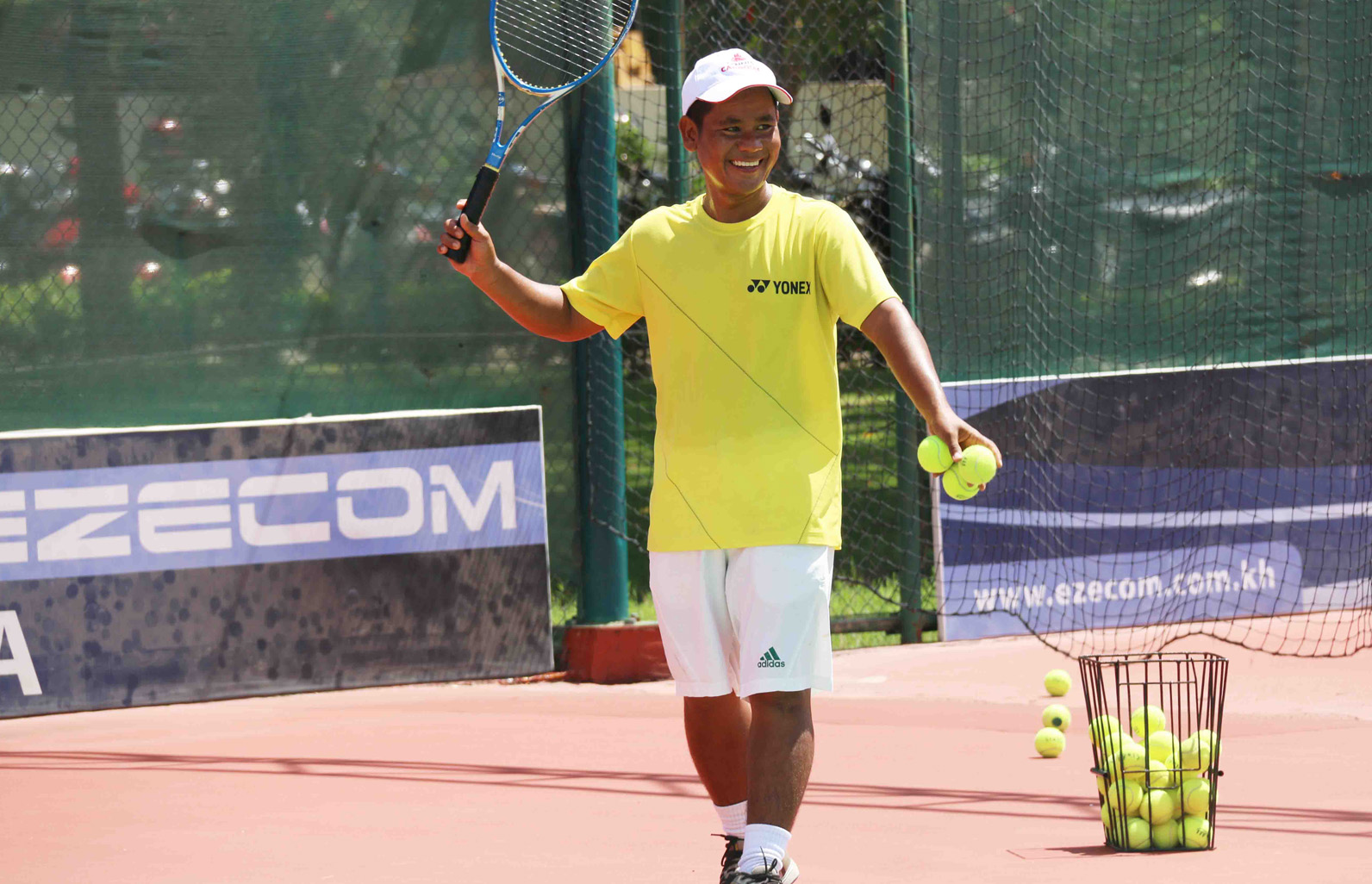 [/column] [column size="1/2″ margin="" last="yes"]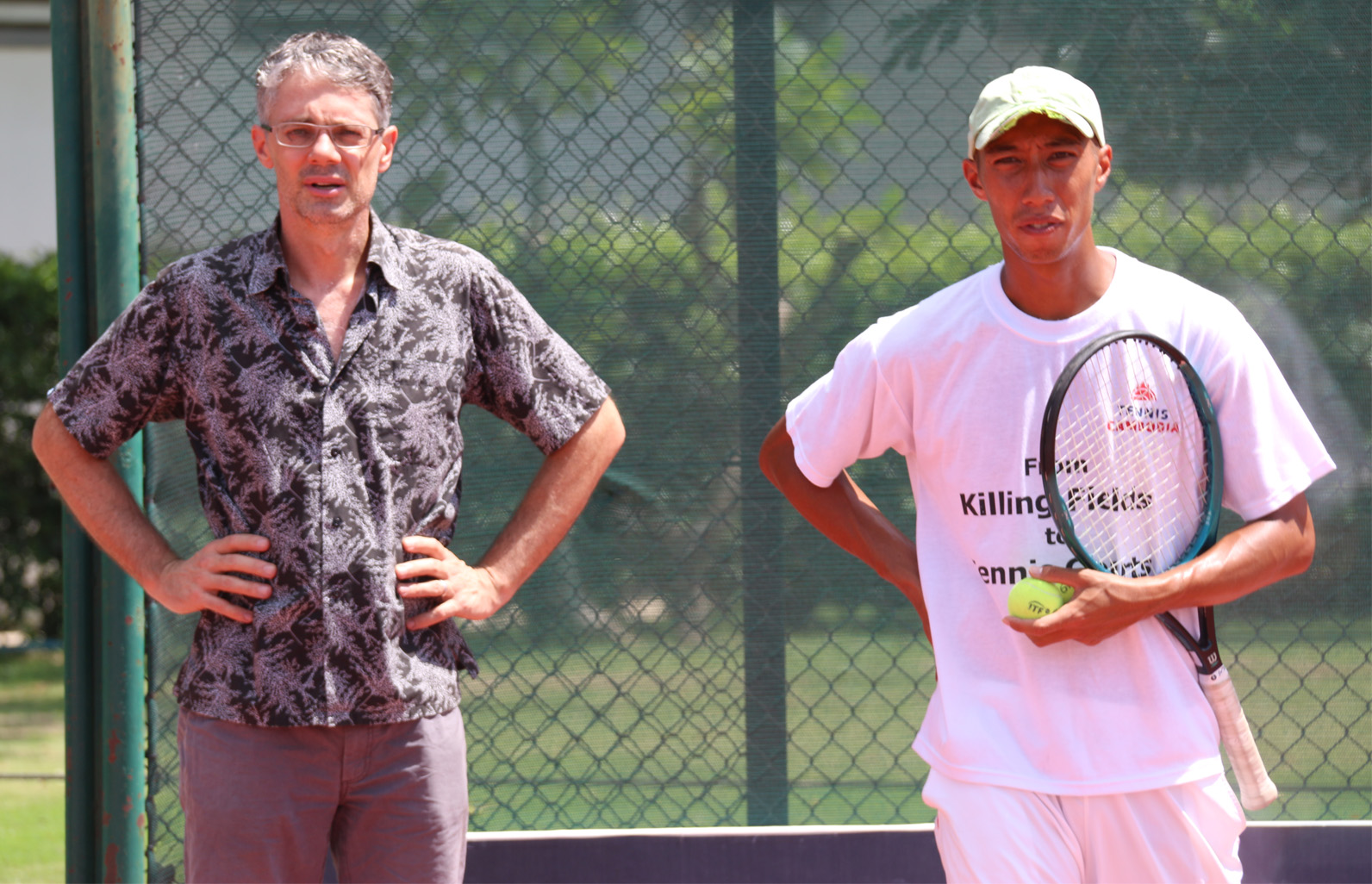 [/column]
Coach Biography
[column size="1/2″ margin="" last="no"]
Mr. Kenny Bun (CCC's Tennis Coach)
We are delighted to introduce Mr. Kenny Bun, CCC's Tennis Coach. Kenny is a Cambodian French born to a Khmer father and a French mother, and has been living in Cambodia since 2010. He was one of the best youth French tennis players and is a part of the Tennis Cambodian National Team since his arrival in 2010. He was the first tennis player in Cambodia to have attended Davis Cup with the Cambodian National Team in 2012 and every year ever since. With a world ranking of 1080 (singles) and 953 (doubles), Kenny also won a bronze medal in doubles (SEA Games Indonesia 2011) and a bronze medal in singles (SEA Games Singapore 2015). He obtained a first-level tennis coach certificate from France in 2008 & from Singapore in 2016. Kenny provide classes in all Khmer, English and French.
[/column] [column size="1/2″ margin="" last="yes"]
Mr. Neang Phearith (Chen, Local Instructor)
Mr.Chen is the qualified coach from the Tennis Federation of Cambodia. He has over 13 years of experience in giving tennis instruction from beginner to advanced level. Besides his coaching experience, Mr. Chen has attended various international courses and workshops such as the International Tennis Federation (ITF) Coaches Workshop, International Olympic Committee (IONC) Technical Course for Coaches and much more.
[/column] [column size="1/1″ margin="" last="yes"]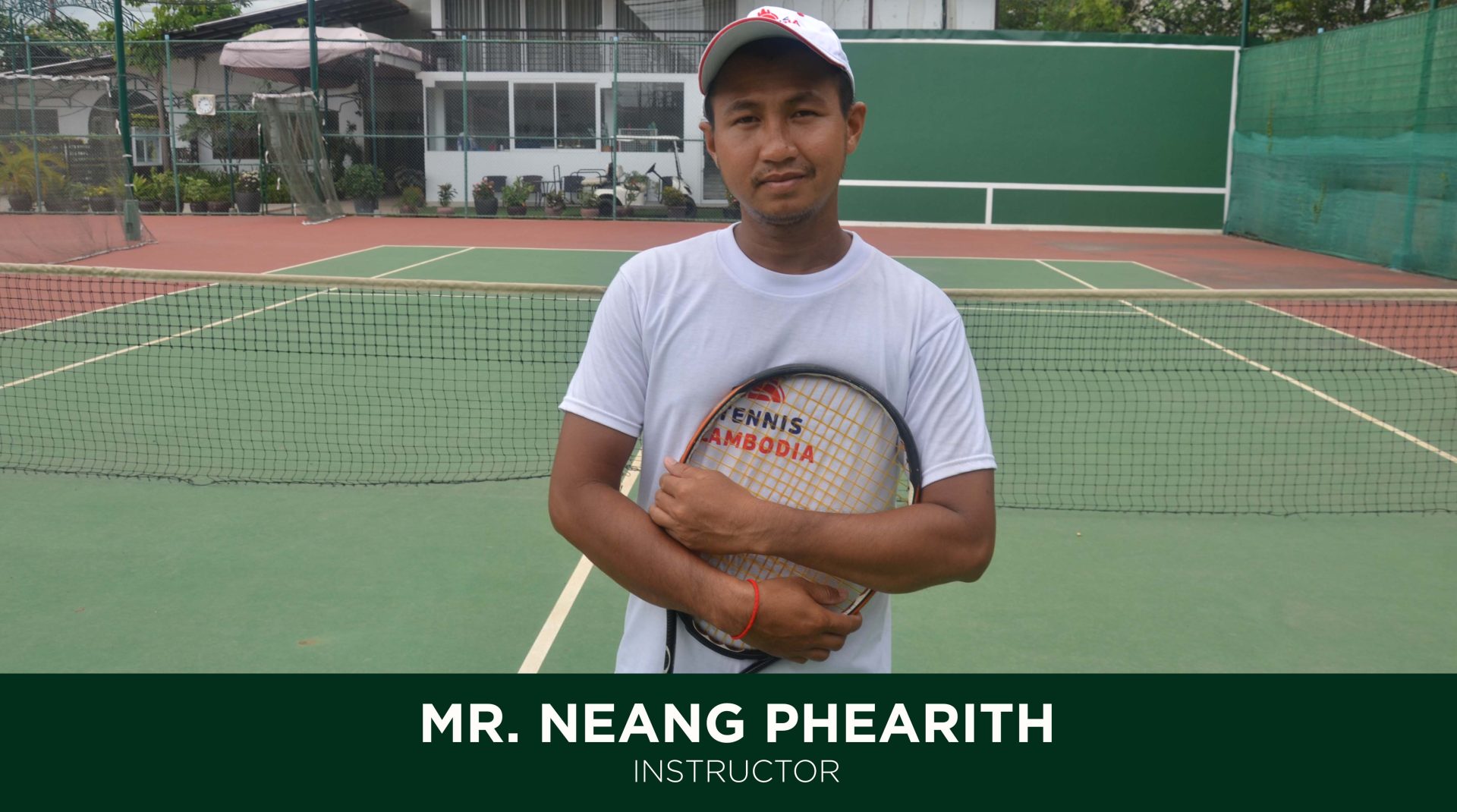 Opening hours: 6:00 AM – 10:00 PM
[/column]